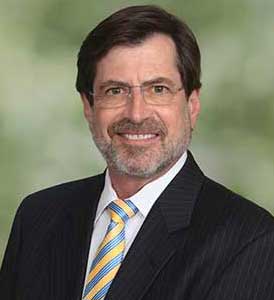 Jeffrey A. Rembaum is a Board Certified Specialist in Condominium and Planned Development Law. Mr. Rembaum has considerable experience representing countless community associations that include condominium, homeowner, commercial, cooperative associations, and mobile home parks. He regularly provides legal representation to new and established associations, developers, and their members. He has experience in a vast number of real estate and land use related matters such as site acquisition and reconfiguration, land entitlements, commercial and residential leasing, foreclosures, real estate closings, zoning, variances, code enforcement, civil litigation, eminent domain, and Division of Condominium arbitration. He is most adept at identification and implementation of creative strategies to accomplish his clients' goals. Mr. Rembaum is a frequent lecturer to board members and fellow lawyers and regularly published in the area of community association law including Rembaum's Association Roundup, a bi-weekly publication.
In 2015 and 2019, Mr. Rembaum was one of a select few Florida real estate lawyers named to the "Legal Elite" by Florida Trend Magazine. Every year since 2012, Mr. Rembaum has been selected to the Florida Super Lawyers list. Each year, no more than five percent of the lawyers in the state are selected by the research team at Super Lawyers to receive this honor.
After earning his law degree, Mr. Rembaum was an Assistant Public Defender for the 15th Judicial Circuit in Palm Beach County and, thereafter, he gained critical experience as a commercial litigator. Prior to joining Kaye Bender Rembaum, he worked with several prestigious community association law firms in Palm Beach County. Prior to earning his law degree, Mr. Rembaum worked for the Development Corporation for Israel selling Israel bonds and worked for General Mills Corporation.
Mr. Rembaum is active in a variety of civic, professional and political organizations in Palm Beach County. He is a member of the Real Property Section of the Florida Bar and is very active with its Condominium Planned Unit Development sub-committee. In addition, he was a member of the National Community Association Institute where he served on its Amicus Curie Brief Committee and is a member of the Community Association Institute, Gold Coast Chapter.
Mr. Rembaum received his Bachelor's Degree from Florida State University (B.A. 1987) and his law degree from Nova Southeastern University, Sheppard Broad Law Center (J.D. 1996).
Association Experience covers the entire spectrum of legal counseling of condominium, cooperative and homeowners associations and commercial associations. It includes counseling to country clubs, master associations, sub-associations, developers and owners' ad hoc committees. Vast experience with Florida Statutes, Chapter 617, 718, 719, 720, and 723. The types of services routinely provided include:
Providing legal counsel in the application of state statutory law and administrative decisions on the operation of residential and commercial Associations.
Assisting in the interpretation and enforcement of the governing documents: Declaration of Condominium, Declaration of Covenants, Conditions and Restrictions and the Articles of Incorporation and the Bylaws of the Association
Construction law and lien matters
Answering day-to-day questions regarding operational, technical and practical issues.
Assisting the Board of Directors on fiscal matters, such as budgeting, levying special assessments, loan document review and establishing reserves.
Representation of Developers and their interests in the Association.
Addressing maintenance and repair issues.
Drafting a variety of contracts for the maintenance, repair and operation of the Community.
Negotiating and drafting of contracts for management of the association owned or administered property and for the provision of other services.
Counseling owners ad-hoc committees in the pre-transition phase of the community's evolution.
Drafting commercial condominium declarations, and commercial center governing documents.
Providing legal counsel for post-transition, unit owner-controlled Association, including the resolution of warranty, accounting and representation claims, and the establishment of on-going operational controls.
Reviewing loan documents and structuring commercial lines of credit. and/or arranging sources of financing for capital improvements, etc.
Complying with applicable Federal laws, such as the Telecommunications Act of 1996, the Fair Housing laws, the Housing for Older Persons Act of 1995, and the Employment Discrimination Laws, as well as similar state and local statutes and ordinances.
Providing litigation advice on a variety of legal issues.
Provide legal advice and representation with regard to foreclosure and eviction matter.